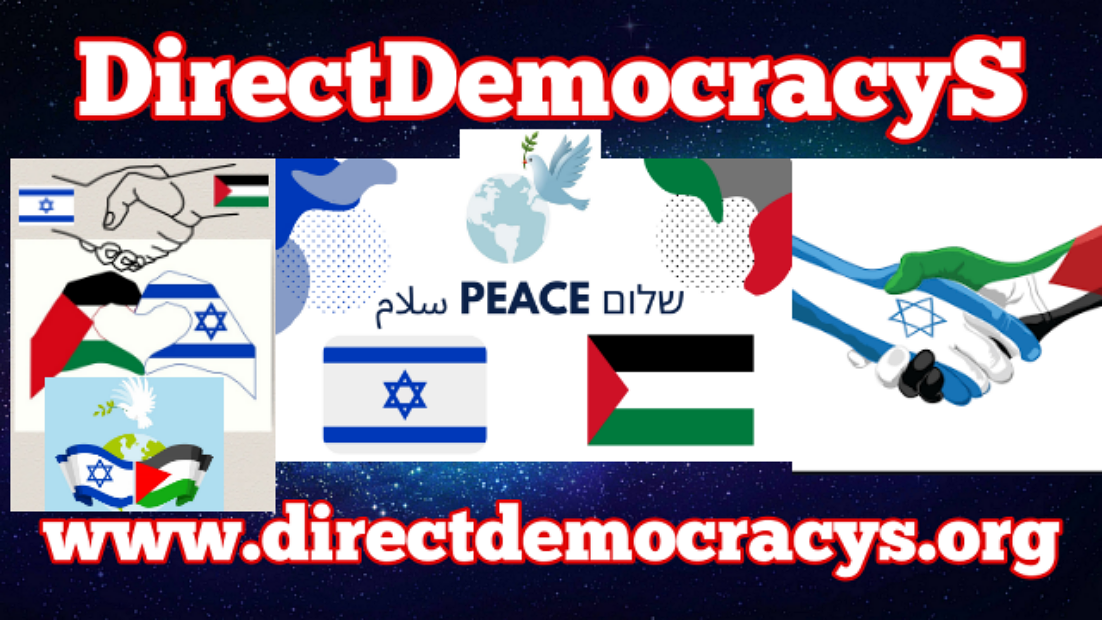 On October 17, 2023, in less than an hour, many tragic events. Cause.
16:47 UTC, Palestinian government, 2 refugee camps in Gaza bombed.
Israeli airstrikes hit two densely populated refugee camps in central Gaza, causing casualties. This was stated by the Palestinian Interior Ministry, quoted by CNN. At least 12 people were killed and dozens injured in Al-Bureij refugee camp when an airstrike hit a residential building in the camp in central Gaza, according to a doctor at Al-Aqsa hospital. In the Al-Maghazi refugee camp, Israeli bombing also hit a school in the camp located in the center of Gaza, which housed displaced people. At least six Palestinians died in an UNRWA school in Gaza, where they had found refuge, which was hit by Israeli bombing, according to the UN agency.
5.30pm UTC "The Israeli army hit the Al Ahli hospital, one of the health centers in central Gaza, causing at least 500 deaths". In a statement, the Egyptian Ministry of Foreign Affairs condemned in the strongest terms this "deliberate bombing" which "caused the death of hundreds of innocent people" and which it considers "a serious violation of the provisions of international and humanitarian law". The note calls on Israel to "immediately end its policies of collective punishment against the population of Gaza" and urged the entire international community, "especially important and influential countries, to intervene to put an end to these violations".
Effect, and therefore, consequences.
20:19 UTC WHO condemnation: "Gaza hospitals cannot be evacuated" - The World Health Organization has strongly condemned the Israeli attack on the al Ahli-Arab hospital in the north of the Gaza Strip. The hospital was operational and hosting patients, healthcare workers and internally displaced people. Initial reports indicate hundreds of deaths and injuries. The hospital was one of 20 in the northern Gaza Strip that faced evacuation orders from the Israeli army. The evacuation order was impossible to carry out given the current insecurity, the critical condition of many patients and the lack of ambulances, staff, beds in the health system and alternative shelters for displaced people, the WHO said in a statement. WHO called for the immediate active protection of civilians and healthcare. "Evacuation orders must be cancelled. International humanitarian law must be respected, which means healthcare must be actively protected and never targeted," the WHO said.
9.41pm UTC Jordan, summit with the USA and Palestine canceled - The summit between the USA, Egypt, Jordan and Palestinian President Mahmoud Abbas (Abu Mazen), which should have been held on 18 October 2023, in Amman has been cancelled. The Jordanian authorities made this known.
9.42pm UTC Biden leaves the White House, travels to Israel - The motorcade of the President of the United States, Joe Biden, has left the White House for Andrews Air Force Base, from where he will leave for Israel.
All these terrible, unjust, and merciless tragedies, exactly one day before President Joe Biden's visit to the Middle East. Any possibility of finding a solution has practically and tragically vanished.
We have no reliable source to say with absolute certainty who was responsible for the attack on the al Ahli-Arab hospital, in the north of the Gaza Strip. Israel and Hamas, as often happens, blame each other, and it is difficult to be certain. As in all conflicts, the propaganda of those directly responsible makes it complicated to ascertain guilt for the massacres of innocent people. More or less valid documentation, depending on who looks at it, and based on who says it. We are now unable to distinguish real news from false and propaganda news.
DirectDemocracyS, condemns any violent action, and any destruction, by anyone, while understanding Israel's right to eliminate any terrorist cell, in response to cowardly attacks, on civilians, and Palestine's right to exist, live in peace, and prosper, in one's own land.
DirectDemocracyS, while understanding that there is a large density of people in the inhabited areas where terrorists operate and take refuge, deplores and condemns, as crimes against humanity, every deliberate attack and every "incident" in which civilians die or are injured. Whoever carries them out, attacks on civilians must always be prevented and avoided.
DirectDemocracyS does not consider all the violence that in many parts of the world fills various countries with blood to be worthy of human beings.
The terrorist actions, and the subsequent and consequent raids, continue to fuel hatred, suffering, fear and the desire for revenge.
Anyone who feels horrified when faced with similar tragedies, and every normal person, should condemn them all, equally, without any justification.
Unfortunately, normality, understood as empathy, does not exist, but there are obligations to take sides, for one or the other party, or rather, as we have explained in detail in previous articles, against one, or against, the other side.
We see, hear, and read, many, too many times, sentences like: "yes, but...", or, "they were right to answer, after years in which...", or, the worst, "they are right, the others started."
History teaches us those geographical areas, the territories of various countries, are often meeting points of various populations and cultures, which especially with wars, invasions, deportations, claim possession.
Always with the phrase, stupid, often inaccurate, but very useful and effective, to justify violence: "we were there first".
One piece of advice we would like to give to every person is to put yourself in the shoes of relatives, survivors and innocent victims. Of all the innocent victims in the world. Seeing things from the "enemy" point of view always helps everyone.
If your grandchildren, children, wives, husbands, partners, parents, grandparents, cousins, uncles, relatives, friends, acquaintances, were victims and died due to a terrorist attack, or an air raid, or an attack military, how would you feel? Now, put yourself in the shoes of a person, who you consider an "enemy", who suffers the same loss, and who feels the same pain as you. The excruciating pain, and the understandable, but stupid, desire for revenge, which is in the soul of all of us, is what they exploit, the people who profit from it, on all these violent actions. Always remember that there are always those who gain by staying in the shadows, without taking risks themselves. Also think, how many problems could be prevented and avoided by using intelligence instead of cruelty.
Whose land, is it?
For DirectDemocracyS, the planet belongs to the world population, and the property belongs to the people who live and work in every territory.
The private property of those who live and work in a specific territory must belong to the people, and it is sacred.
For us, the greater territorial subdivision is less sacred, not so much for official reasons, but for questions of exploitation.
Each of us, if we could choose where to be born, live, and work, would prefer it to be in a rich territorial area, and with a population, and therefore, with a strong, powerful community, which is always on the right side of the history. And if we are not "lucky" with birth, we become lucky, based on our choices, on the best place, where we decide to live and work.
Also in this case, each of us, if we could choose where to live and work, would prefer it to be in a rich territorial area, and with a population, and therefore, with a strong, powerful community, which is always, on the right side of history.
The interesting thing is that there is no right side in history when there is violence.
We also talk about migrations, with the promise of a detailed article, to be included soon in our international, continental, national and local political programs.
Choosing where to go, live and work. The law is not the same for everyone.
If a person from a rich, strong and powerful country decides to go and live and work in another country, often exploiting people and poor countries, he must first get the documents, organize himself, leave, arrive, and starts working (in some cases exploiting).
If a person from a rich country, often very rich, but weak and less powerful, decides to go and live and work in "better" geographical areas and territories, or simply stronger, more powerful and developed ones, he must The first thing to do is get the documents, but you can't organize yourself and leave legally, because not all passports have the same value, and for people from weak countries, you need visas, which must be obtained with a lot of effort and in a long time, often bribing officials from rich countries, and not in all cases they are allowed to travel, to go and live wherever they want. If they do not leave legally, certain desperate people, coming from wars, persecutions, thirst, hunger, poverty, and violence, decide to sell the little they have, and leave, without any guarantee of safety, without any certainty of arriving alive to your destination. These people, often with their children, or pregnant women, risk dying, for a hope, without even a guarantee, of a better life. How many people from developed countries would have the courage and strength to leave for similar journeys?
Using some tragic facts to talk about other issues is not our technique, but it helps us understand together what a divisive and unjust world we live in.
The political, economic and financial systems are managed according to the power created through division, injustice and inequality.
Languages, traditions, cultures, and above all religions, despite being important parts of human evolution, both material and spiritual, are often used to obtain power and wealth, which are certainly not deserved.
Terrorism, wars and violence create more terrorism, more wars and more violence, accentuating divisions and creating the desire for revenge, which has as its motivations the alleged or real wrongs suffered, increasing linguistic radicalization, cultural, and above all religious.
It is not difficult to interpret traditions, cultures and religions in one's favor, but if that were not enough, provocations and attacks of various kinds can be created for the interests of a few, rich and powerful people, always to the detriment of many, poor, and weak.
Returning to the possibilities of changing and improving one's life by going to live and work in a "better" place, those who are on the "right", strong and powerful side of the world can choose where to live, while those, is on the "unjust" side, different, weak, and not powerful, he cannot go, legally, anywhere, to live and work. They necessarily have to live, where others have decided that they should be.
Here the situation becomes complicated, and we risk losing many potentials but useless users.
We talk about integration, tolerance, equality, and meritocracy.
Each person, if he goes to another person's house, must first of all respect the rules, traditions, culture, language and religion, being however free to speak his own language, to bring his own traditions, and practice one's religion. Equal rights and duties for all.
In a perfect world, and in the different and better world that we will create together, thanks to DirectDemocracyS, integration, tolerance, equality, and meritocracy will be put into practice, because we know how to do it, uniting people, in our common political project.
The enrichment and well-being created thanks to unity are difficult to achieve, but not impossible, you just need to want it and all work together.
But to want it, all divisions must be eliminated and the small but fundamental parts that unite us must be brought together.
Every person wants to live a happy and peaceful life together with their family, friends and other people. Living in harmony, basing every activity on logic, common sense, and mutual respect of all people, is the perfect world, which DirectDemocracyS will create.
Obviously, years, decades, centuries, and in some cases millennia, of divisions make it complicated and difficult for us to solve every problem in a very short time. It will take a lot of hard work, and a lot of time, but at least we're starting to do it, and irreversibly.
Therefore, living in such a world, in which, for many, there are more important interests than justice and equality, on a meritocratic basis, many people choose to do the wrong, but simpler and more immediate thing. We choose to side with who we believe is most similar to us. For the choice, we are "helped" by the divisions, almost all artificial and false, which for centuries and millennia have prevented us from living a happy life, and above all in serenity.
Respecting the traditions, cultures, languages and religions of every single person, without any discrimination, is the strength of our international political organization.
United in diversity.
Our choice of secularism, from the first second in which we were conceived, will make us lose the consensus of some exalted person, but it makes us gain a unity, which makes us infallible and unassailable.
Respecting every religion, but not accepting that any of them influence, in any way, our choices and our activities together.
Our only "religion" is humanity, which must decide alone, in a unitary way, without other true religions influencing our choices.
The Deities, if they see all these violent actions, do you think they are happy? All religions preach peace and justice, but they are used by cruel people, who in their name justify certain violence.
We often say it, we don't take moral lessons from anyone. Being new, thanks to our innovation, an alternative to all other political forces, we can not only consider ourselves blameless for all the evil of history, but we are also, perhaps the only ones, who want to solve problems. Surely, we are the only ones who are right, loyal, with the ability, and the necessary potential, to change and improve the world. It's not presumption, it's awareness of our ideas, and that all of us can give anyone lessons in morality and justice. If it ever happens that we have bad people with us, we assure you that they will not have the possibility of harming anyone. We know how to recognize good from bad.
This article, like everything we create, and will create, in DirectDemocracyS, is conceived, decided, voted on, and written by: Israelis and Palestinians, Russians and Ukrainians, Turks and Greeks, Romanians and Hungarians, English and Irish, Serbs, Kosovars, Albanians, by people of all the populations of the earth, of every geographical area, of every religion. All people, who for us are all important, and respected, in exactly the same way.
Without any discrimination, and without any preference.
Because we divide people into only 2 categories, good or bad.