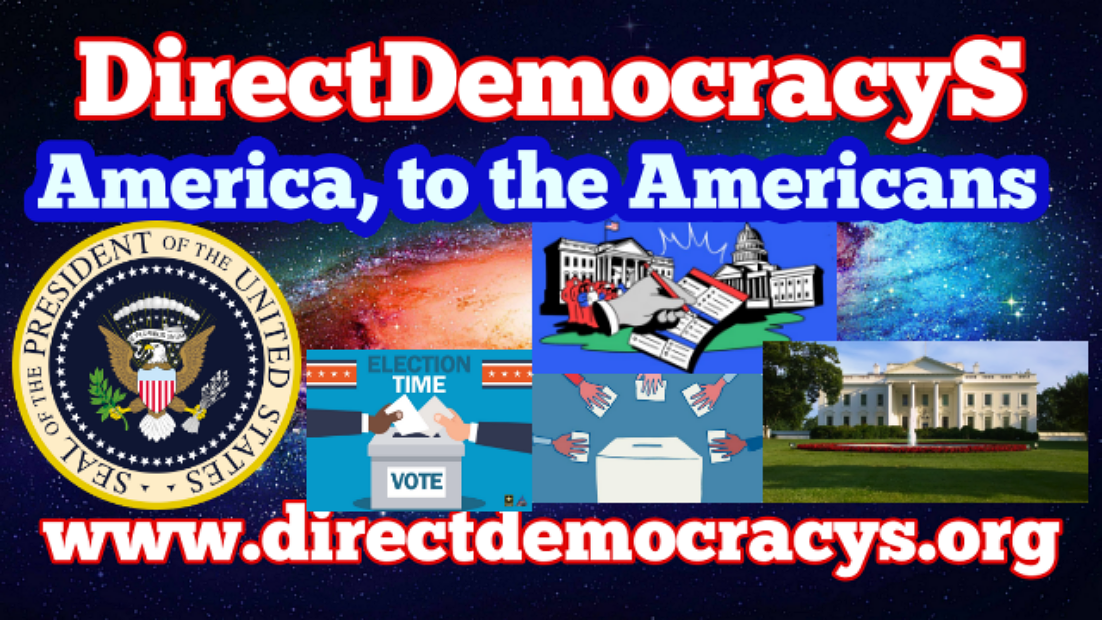 Our proposal is simple and clear.
But first a question.
How many realistic chances does the candidate of any political force, or an independent candidate, have of becoming the next President of the United States of America?
Perhaps, whoever is lucky will come in third place, after Donald Trump and Joe Biden.
If the candidate will run, as a political representative, of our users, citizens, and residents of the United States, and obtain the nomination, as the official candidate, of DirectDemocracyS, we are sure that whoever it will be, will come first, and will surely become, the 47th President of the United States of America.
Why are we so sure?
Because if we participate in the elections, with our political organization, every intelligent person will vote for us, as a political force, and with our official representative. We are sure that we are the best, the fairest, and the most honest in the world.
Obviously, whoever our candidate is, will have to respect all our rules and all our working methods, without any exceptions.
It takes a lot of courage to choose to join us, but you would get the best, mutually beneficial results, and above all, all American citizens, and the entire world, would see their lives change and improve.
We await a response, only from the candidate in person, and only via the contact form, at this link:
https://www.directdemocracys.org/contacts/groups-contacts/world-contacts/332-united-states/250-united-states
Attention, we are not interested in communicating with campaign leaders or staff members, we repeat, we communicate directly only with the candidate.
If you are interested in winning, reply, otherwise good luck, without us.
Waiting for a response as soon as possible, we would like to inform you that we have also contacted other possible candidates, and we have many interested people.
Best regards.
DirectDemocracyS United States
Let's talk a little about ourselves.
We are an innovative and alternative political force to all the old politics. We are not looking for alliances, coalitions, or electoral agreements. Those who join us, based on our rules and our mechanism, will have to do so in a conscious, informed way, and convinced that they can be compatible with us.
Before you decide, carefully read all our more than 200 public articles, and the posts in our English-language blog.
When it comes to the 2024 elections, time is short, and there is much work to be done.
The exact information on how our closed online primary elections will take place can be found at this link:
https://www.directdemocracys.org/home/all-news/world-news/north-america-news/u-s-a-news/america-to-americans
We do not make any compromises, and we do not negotiate any type of agreement, those who want to do politics together with us do so only, and exclusively, based on all our rules.
Obviously, anyone who is not chosen as our official candidate will be able to continue to run as an independent candidate, without obtaining our support, and without using our logos or our rules.
We hope you will understand the enormous potential of DirectDemocracyS, and that together, we can truly do a great job.
© 2023-2024 DirectDemocracyS. All rights reserved.